The screen printing press is the key element needed to get started on your project. A wide variety of printing presses on the market, how to choose the one that suits you?
First, you should be clear about a question: Why are you getting into screen printing? You may be thinking, "Screen printing looks fun. I'd love to try and enjoy it," or "I have a few friends and family around me who want shirts." or "I have a steady amount of orders of shirts."
Once you know "why," you can decide which printing press is best for you.
As a newbie who fell in love with screen printing. you've had a few good t-shirt ideas that you want to print, the single press is a great start. It is easy to operate and clean. It'll open your eyes and let you feel the endless pleasure of the printing world.
If you wanna printing shirts for your friends and family. The annual team's competition suit, the autumn tour T-shirt, the company's year-end party…Although the process may be a bit slow,but most importantly that ensures these guys receive their shirts on time and meets their satisfaction. If someone has these needs around you, the 4-color 4-station press will be your best choice.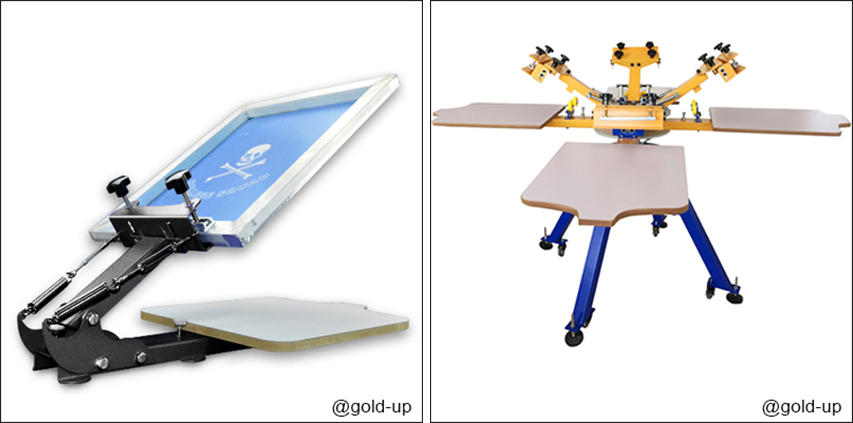 If the two devices above are no longer able to meet your current requirements, your customer list also increases significantly. You could look into considering "6 Color 6 Station Screen Printing Machine With Micro-Registration". This printing press is speedy, precise, and consistent. Adjusted your silk frame on the exact place with The Adjusting System, can move to up-down, back-forth,left-right and angles. Double Rotary, Shortboard and screen can rotate independently Double self stopper system.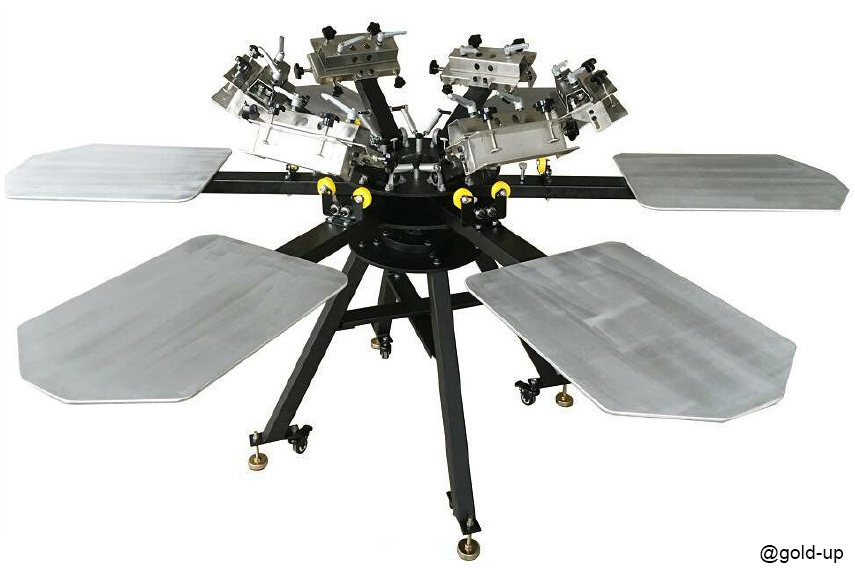 To get more about how to start your screen printing and pick your equipment, follow us:
website: https://www.gold-up.com/index.html
facebook: https://www.facebook.com/GoldUpScreenPrintingSupplies/
linkedin: https://www.linkedin.com/company/2031746/admin/
youtube: https://www.youtube.com/channel/UC862ioi-Rn-WwufHgcchOpQ/featured?view_as=subscriber
instagram: https://www.instagram.com/goldupscreenprinting/
twitter: https://twitter.com/goldupprinting
---
Post time: Jul-10-2020