Mini Washout Booth
Product Detail
FAQ
Product Tags
The screen printing washout booth is essential for maintaining an efficient screen printing preparation and reclaiming room. The proper disposal of ink, chemicals, and emulsion by-products are critical. Waste solids have the potential to ruin plumbing and septic systems and have harmful effects on the environment.
Our washout booths are a great value for the screen printers looking to wash their screens in a clean, controlled manner, without investing a huge amount of capital. Their small footprint makes them the perfect choice for a small shop or where space is limited.
Our washout booths are full size, made of 5/16-inch, semi-transparent polypropylene. They are strong, durable, and build to provide years of service.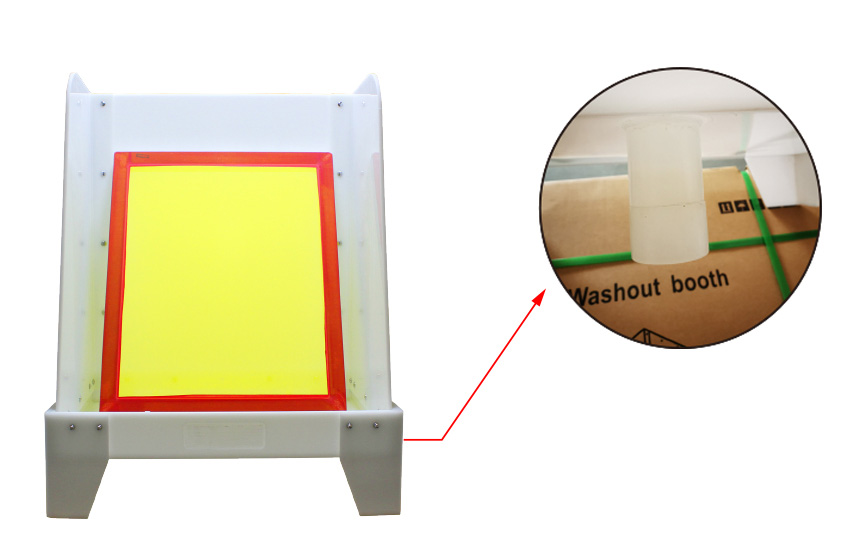 The mini version is a small, lightweight, and inexpensive booth that sits on a table or countertop and holds up to a 22″ x 27″ standard screen. A perforated drain and fitting on the bottom allow easy hook-up for the supplied drain hose, which can be routed to the container or filter of your choice. Now even the smallest shop or home studio has the ability to use a professional, well‐built washout sink to help streamline workflow and improve efficiency.
Features:
•  5/16 inch high-density polypropylene construction.
•  Welded main pan.
•  Locking side and back panels.
•  Built-in screen rack.
•  Easy to add backlighting.
•  Easy cleanup and low maintenance.
•  Easy assembly. 

International Shipping
 
Screen Printing Supplies and Equipment Shipped Anywhere in the World.
 
·We can deal with any amount of order. Welcome small quantity.
·All products will be shipped by air or sea.
·Wire transfers are the best form of payment.
 
Have Questions? Email us at brian@gold-up.com or fill in the chart below.
---
Previous:
Plastic Ink Spatula for Screen Printing
Next:
Screen Printing Mesh
---
Write your message here and send it to us