Diy Screen Printing Kit
Our carefully selected accessories are particularly suitable for T-shirt printing in small and medium-sized print runs. But of course other textiles such as hoodies, tote bags or jackets can also be printed on by yourself using the screen printing process.
You don't need a large workshop to be able to do screen printing yourself. Rather, you can print at home even in the smallest of spaces. For example, if you want to print your own T-shirts at a very affordable but high quality, our kits are the best choice. With our suitable screen printing instructions, we will help you to become a successful screen printer step by step.
This kit for printing includes:
• 1x Screen printing press with plate (45x55cm)
• 1x Screen printing frame(37x42cm, 120mesh)
• 1x Exposure unit. (300-watt)
• 1x Scoop coater for emulsion (27cm)
• 1x Screen printing squeegee with wooden handle (25cm)
• 1x 300g "white" screen printing ink (water-based)
       300g "black" screen printing ink (water-based)
• 1x Spray adhesive for attaching the textiles to the pressure plate (280g)
• 1x 200ml All-purpose solvent and water-resistant photo emulsion
        mesh prior to stencil application
• 1x 200ml Universal Mesh Prep It is a thickened liquid to degrease and improve the
        wetting characteristics of all meshes
• 1x Stainless steel ink spatula
• 1x Screen tape, for residue-free masking of open areas in the screen
• 1x Scrub brush for cleaning
Specification: 
Maximum  print area : A3 pattern (at least 46cm  x 51cm)
packing Size : 660*600*205 mm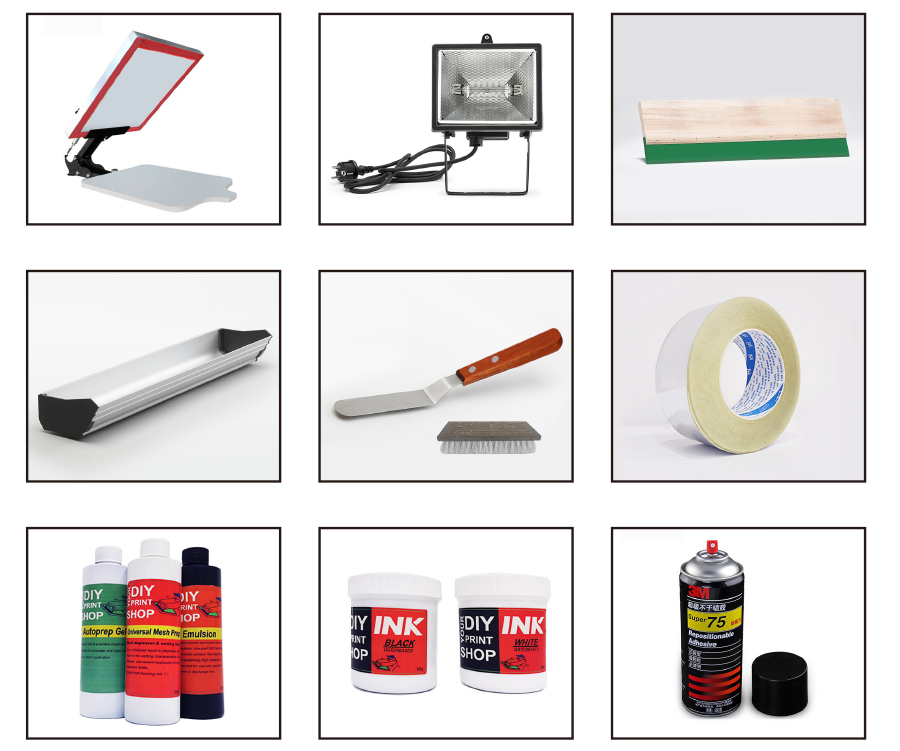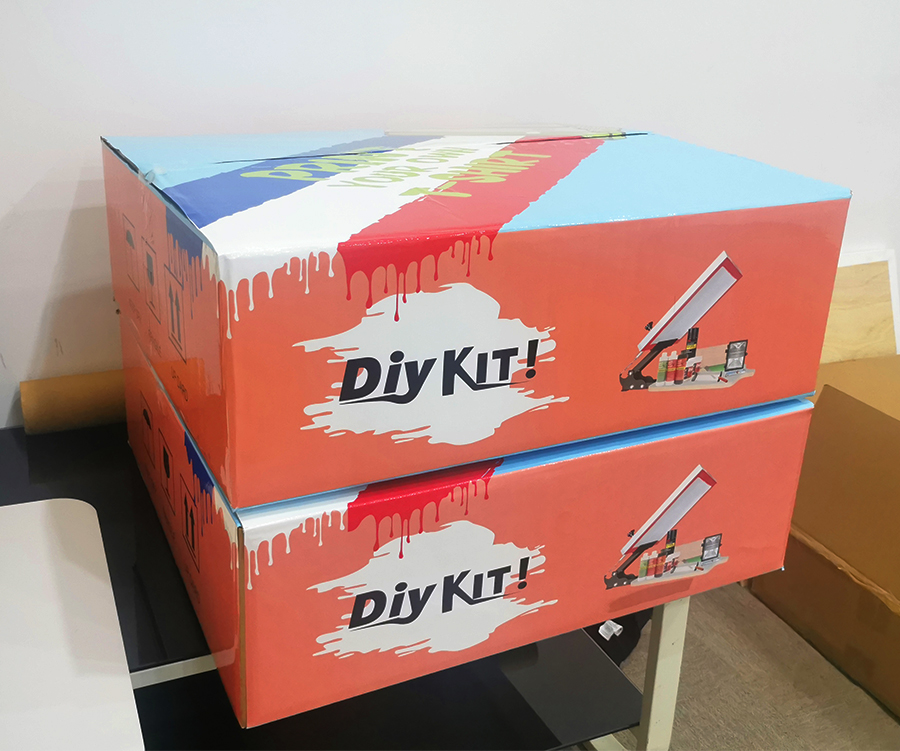 The accompanying YouTube video (  https://youtu.be/7JQqXM0h2CM ) and (  https://youtu.be/w469h3RKmzQ  )will walk you through the process .
---
Post time: Oct-18-2021